How Our Team Of Professionals Restore Your Water Damaged Home In Hollywood
10/19/2018 (Permalink)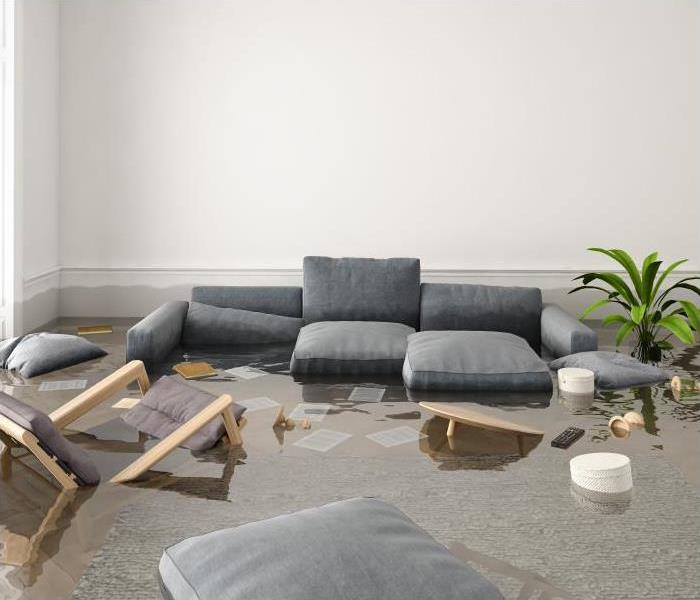 Common issues our technicians face are flooded carpets, wood floors, and drywall panels that begin to absorb water the moment any first touches it.
Remediating Water Damage To Hollywood Homes
Fall is here, and with it comes much of the rain that we get in each calendar year. Hollywood residents know, however, that broken or faulty plumbing can be just as damaging when it floods across the floors and carpets of their homes.

Storms and plumbing cause much the same types of water damage to Hollywood homes. Common issues SERVPRO technicians face are flooded carpets, wood floors, and drywall panels that begin to absorb water the moment any first touches it. Each requires immediate removal and drying of the material to prevent permanent damage and to replace them.

To start with, and help all three items, our restoration specialists bring in commercial pumps. These devices can remove large amounts of water in a few hours. That means our personnel can remove a large percentage of the water in a home within a day or two in most cases. Removing the water prevents further absorption, especially for drywall, and helps to start the drying process for all three.

Next, specialists switch out the pumps for extraction wands. These smaller devices still remove water, but operators can adjust the speed and suction power. They also have a heating element we use to accelerate drying. These options enable us to remove water trapped in carpets and between floorboards without accidentally separating the layers of the carpets or over drying the floorboards which cause splitting and cracking.

As SERVPRO crew members operate the extraction wands, others set up a combination of dehumidifiers, air movers, and exhaust fans to increase the rate of water extraction. The dehumidifiers pull water from the air and nearby property. They work on carpets and wood floors but are especially effective on drywall and wood paneling.

The air movers force warm, dry air across damp surfaces which forces out moisture. Technicians can adjust the speed, temperature, and direction of the air to maximize drying without causing any secondary damage. The moisture is then pulled out by the exhaust fans with the cooler air in the home or captured by the dehumidifier and removed at a rate of about 25 gallons every 24 hours, depending on the amount of water present.

At SERVPRO of Bel Air / West Hollywood, we want to help every owner return to their home as soon as it's safe to do so. If you need our expertise and experience, call our office today at (310) 572-6132. We are here for you.
Click here for more about Hollywood.