Is Mold Germinating Your Hollywood Residence?
12/20/2018 (Permalink)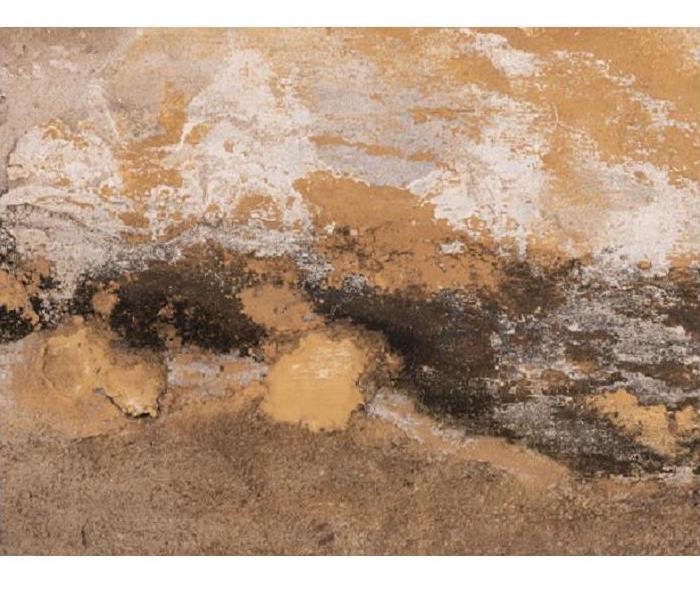 Once mold starts growing, it easily spreads and can get out of control. Call SERVPRO when you suspect mold.
West Hollywood's Mold Remediation Experts Talk About Equipment Used During Mitigation
Whenever moisture enters the inside of a structure in West Hollywood, it can cause serious contamination issues if any organic materials stay wet for more than 48 hours. Once fungi forms inside your house, they could start causing health effects making mold remediation by a professional company such as SERVPRO essential. Once microbes activate by moisture contact, they start forming structures called hyphae. The hyphae grow root-like anchors that sink deep into the materials causing the structures to stick to surfaces. The formations then start releasing spores into the air to create larger colonies until professional mold remediation gets conducted.
Once you find contamination inside your home, it is wise to call in the professionals at SERVPRO. Our West Hollywood mold remediation team can arrive at your residence quickly at any hour of the day. Once fungal problems exist they can get worse if not mitigated. A fungus can release spores that get into the air and contaminate the airflow inside your building. These spores can then float throughout your house and can affect other areas far away from the fungi's initial source.
Once our SERVPRO team arrives at your home, we inspect your property and determine the extent and severity of the damage. Once we figure out how big the mold colonies have grown and we find all of the places that are affected, we devise a plan to treat the contamination and reduce the chances of future issues. Our technicians have many industrially advanced tools at their disposal that can help with treating contamination and reducing potential air quality problems. To eliminate spores from the air, we can use air scrubbers that pull contaminated air through a HEPA filter that traps even the smallest particles. We also often use vacuums equipped with HEPA filters to remove dust and debris created during the restoration process.
If the contamination is severe, we sometimes use sanders or soda blasters to scrape the mold off of the contaminated surfaces. If ever you should notice the presence of black mold inside your home, call SERVPRO of Bel Air / West Hollywood at (310) 572-6132 24 hours a day.
West Hollywood began as the town of Sherman. Read more by clicking here.