We Arrive Quickly To Your West Hollywood Home After A Fire
5/3/2019 (Permalink)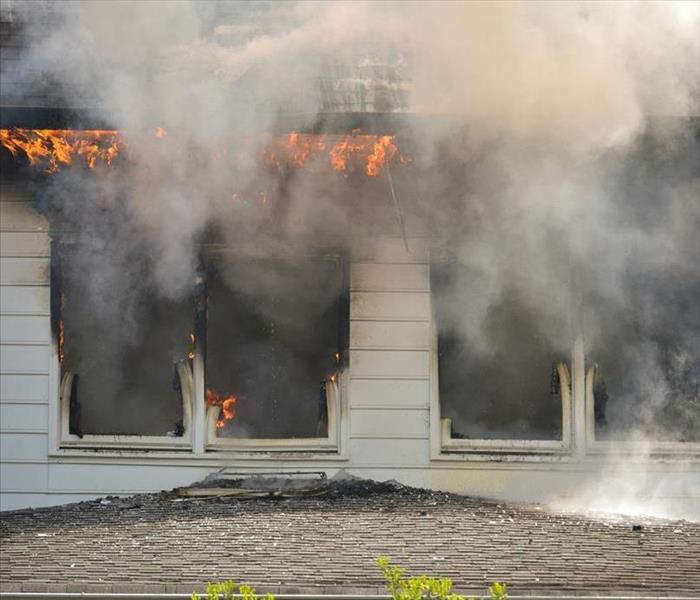 We are available 24 hours a day, 7 days a week with the necessary equipment, expertise and experience to restore your home right away.
Getting Rid of Odors in Your West Hollywood House after a Fire
Fires are a multi-faceted disaster that can sweep quickly through your West Hollywood home. Even in situations where the fire did not get out of control in the property, many of these lingering effects can make a comfortable living for the family difficult. One of these detrimental effects can be a harsh odor typically from the smoke and charring of the combustions and ignition of the spreading disaster. Addressing this concern has multiple steps that begin as soon as our professionals arrive at your house.
Containment is one of the greatest concerns for our SERVPRO professionals when addressing fire damage in your West Hollywood property. We strive to not only arrive quickly but to assess the damage fast to determine where containment measures should get installed and employed to prevent worsening conditions. With an effect that can move throughout the property swiftly like odors, containments are often multi-layered between effective equipment and devices that we bring and physical barriers like plastic sheeting.
With a fast response to all fire loss incidents that can occur throughout the area, our experienced professionals have years of experience with addressing the effects of these disasters in homes and commercial properties. With harsh odors like smoke, we have effective equipment like our UV and thermal foggers that can neutralize these scents on a molecular level. These machines are ideal for use on softer fabrics and open areas as well.
We also have effective equipment that can quickly and permanently eliminate harsh odors left behind after a fire like our ozone machines. While these machines are not safe to use around humans and pets without the proper personal protective equipment, it is among the most efficient tools to eliminate smoke and charring scents in widely affected areas.
While not every fire loss situation leaves your property in shambles or unable to get lived in, many of the lingering effects can make comfortable living difficult. Let our SERVPRO of Bel Air / West Hollywood rapid response team make fire damage "Like it never even happened." Give us a call anytime at (310) 572-6132.
The Teen Center is a place dedicated to offering a variety of flexible, recreational and structure enrichment activities to youth and teens between the ages of 9 – 18 years click here for more information.