Our Crew Is Your Best Option When Your Commercial Property In Bel Air Experiences A Water Damage Issue
5/20/2019 (Permalink)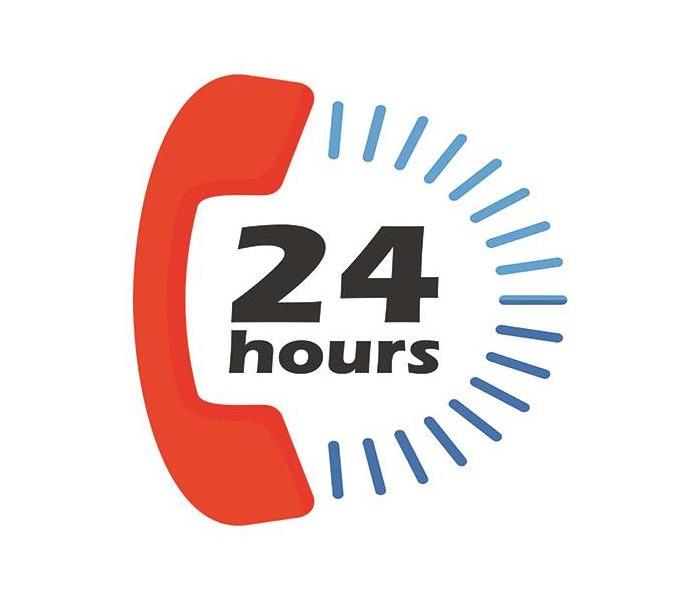 For out of hours property emergencies, contact SERVPRO of Bel Air / West Hollywood at (310) 572-6132.
Out Of Hours Service For Commercial Water Cleanup In Bel Air
Out of hours, property issues can play havoc for those working in the bar industry. An overworked appliance can start spewing out water at three or four AM, which requires immediate attention to prevent permanent damages. Our rapid response team is designed to help public service industry managers deal with out of hours property issues quickly and allows them to open the following day, "Like it never even happened."

One of the flagships of our service for commercial water cleanup in Bel Air is having technicians available on call. You can reach SERVPRO twenty-four hours a day via our phone line and arrange an out of hours service for urgent issues. We send the necessary technicians with the right equipment to your place of work to ensure that a late night water spill does not carry over into the next day of trading.

In the bar industry, one of the challenges in removing stagnant water is the number of fittings. SERVPRO technicians can disassemble fittings behind a bar to clean behind them using chemical agents before replacing them once the affected area is dry. Where fittings are non-removable, we can drill small holes to encourage airflow, drying both inside and out.

In terms of remediating a property, the main goal is to remove the contaminating source. We can apply a range of sanitizers, bleaches, and biocides to ensure any soiling is dealt with correctly. Sometimes, odors can linger even after the soiling has been removed and sanitized. SERVPRO technicians can deploy different types of deodorizer, including sprays, pellets, and foggers to help control odor and prevent it become an issue for your staff or customers.

As a locally owned and operated company, we have much experience in helping the business community overcome minor, and significant, water issues. Our close relationship with local adjusters can make a significant difference to the ease of making your claim, and we can conduct a thorough walk-through with you at the end of service to show you what has been completed and discuss possible outcomes.

For out of hours property emergencies, contact SERVPRO of Bel Air / West Hollywood at (310) 572-6132.
Click here for more about Bel Air.