Sewage Problems Commercial Properties Face
9/9/2020 (Permalink)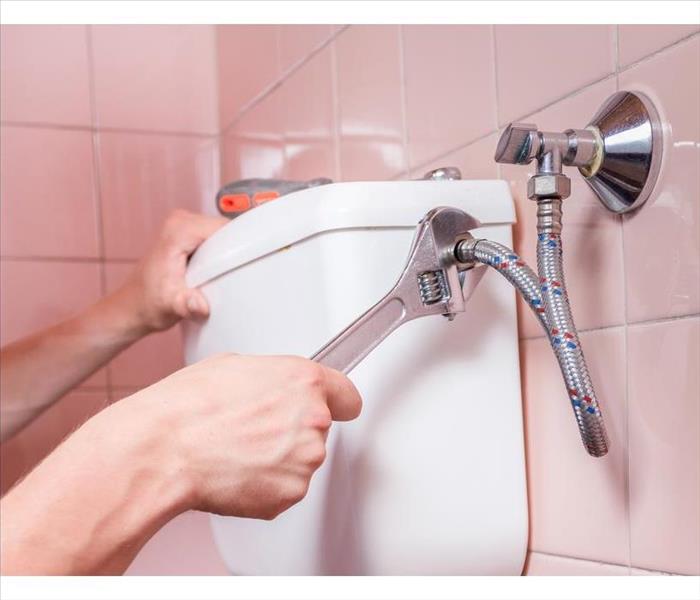 Owning property in Bel Air, CA comes with many responsibilities and facing some challenges, one of which is sewage issues. A blocked sewer may happen from outside sources, but many plumbing-related problems come from within the property and are often avoidable.
Below are four common issues that arise and how to handle them.
1. Damaged Pipes
Corrosion, ground shifts, freezing and age can wreak havoc on a system. If a pipe breaks, cracks or collapses, it will likely mean a big mess that requires the help of a water damage and restoration expert. Leaking joints are also a slow source of damage that can eventually lead to bigger problems. Regular plumbing inspections and taking notice of any signs of water are ways to catch the problem early. If the system doesn't have PVC piping, consider talking with a plumber about replacing old pipes with modern technology.
2. Tree Roots
Trees seek moisture, and they will go wherever they can find it. Unfortunately, that often means they head right for sewer lines. Properties with trees will need to consider the potential damage they can cause. Annually cleanouts can get ride of roots breaking into pipes, but it will be an ongoing issue. If possible, avoid planting trees near the mainline.
3. Buildup
A blocked sewer often comes down to water not being able to properly flow. If a property has a kitchen, any grease, fats, coffee grounds or similar items going down the drain may not actually be going down. Once oils cool, they solidify. As more is dumped down, it eventually creates a very narrow path for water to drain. Along with communicating what not to put down the drain, consider installing a grease trap or food screen.
4. Blockage
Similar to sinks, toilets are meant for waste and toilet paper only. If there is a toilet overflow, it probably means foreign objects are being flushed that shouldn't. Depending on the commercial property, this can difficult to control. Preventive measures are the best bet, such as posting signs and communicating with employees. A blocked sewer could mean a number of issues, but the ones above are the top culprits. Staying vigilant about any plumbing issues can help you avoid bigger problems down the road.