The Importance of Flood Insurance
10/21/2020 (Permalink)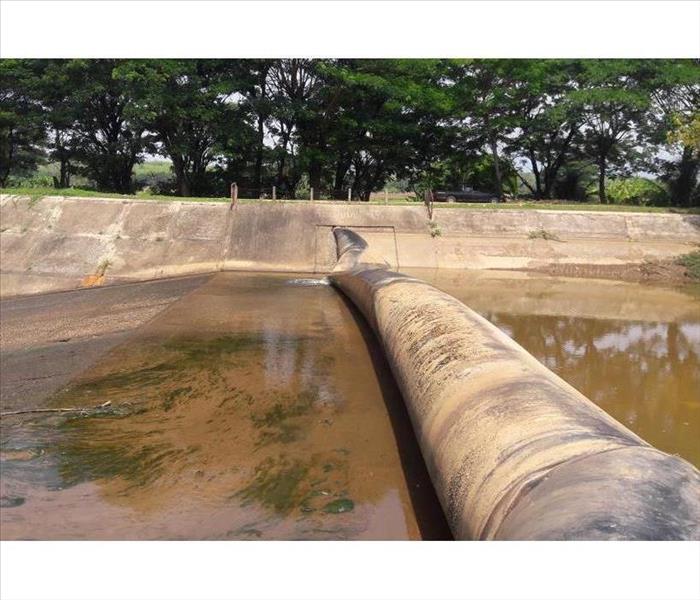 Flooding at your Bel Air, CA home can cause serious problems. Fortunately, flood insurance can help you afford damage restoration.
Flood Definition
Flood damage, as defined by the Federal Emergency Management Agency, is not covered by traditional insurance and requires a separate flood policy. According to FEMA, a flood is defined as at least two properties or contiguous acres of land being covered by mudflow or water. This can be caused by the following:
Erosion
Accumulation of surface water
Overflow of rivers, lakes, or other bodies of water
Informally, the term flooding may also refer to water damage from other sources, such as malfunctioning appliances. In these cases, the damage may be covered by homeowners' insurance. It is important to speak with your insurance agent to make sure you have the right coverage for your home.
What To Do After a Flood
After the flooding has stopped, and all people and pets are safe, there are many things to do. First, call your flood insurance company and alert them. They may provide you with specific instructions for documenting the damage. Make sure it is safe to return to or remain in your home. You may need to have the electricity turned off.
Take a thorough video or record photographic evidence and then begin drying the property. Mold damage can occur within as few as 24 hours, so it is important to act quickly. Use specialized pumps or vacuums to extract the standing water. Fans and dehumidifiers can dry out the remaining moisture. Make use of airing out the house by opening up all the doors and windows, especially if the outside air is not too humid.
You will need to sanitize all items affected by the flood. Be sure to dispose of any items that you are unable to clean or sanitize properly. Afterward, you can begin repairing and replacing damaged items.
Cleaning up after a flood can be overwhelming. While flood insurance can help you financially, a certified restoration company can get your home back to normal quickly and safely.