What Do You Need To Know About Cleaning Belongings After Flooding?
9/20/2021 (Permalink)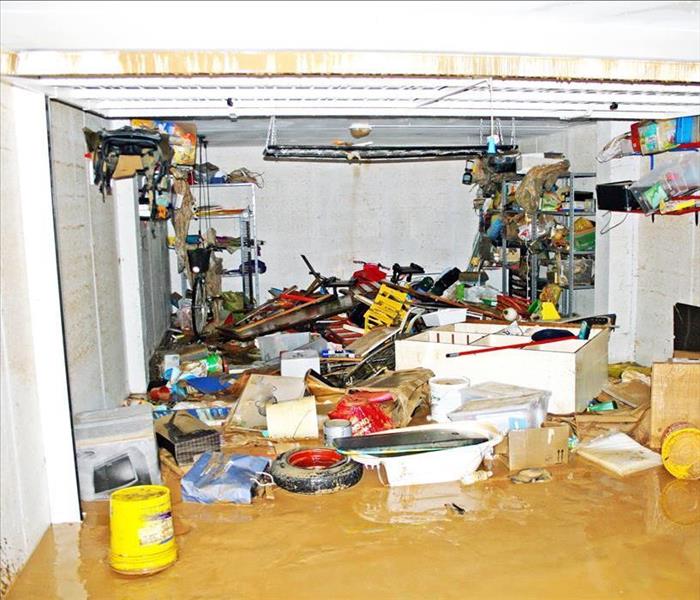 When your home is flooded by storm waters, you may have a wide range of repairs to make to your house.
After a storm passes through Bel Air, CA, you may need to make some repairs to your house. This is especially true if the bad weather caused water to fill your space. However, repairing the structure of your house isn't all you'll have to do. You will have to start a content cleaning procedure if you want to repair and keep any of your possessions. Your residential storm remediation team can help with this task. You can also check out the following three tips for even more help through this unexpected situation.

1. Not everything can be saved. While you may want to keep as much as possible, some items cannot be saved after they are affected by a flood. The waters brought into your home may include contaminants that leave your belongings beyond repair. Even if the water that filled your house came from a clean water source, porous items may be too waterlogged to get properly cleaned. You will have better luck cleaning nonporous belongings.

2. Electronics require special consideration. Before you try to power on your computer or television, you need to make sure it is ready to get used again. If you do not properly clean electronics after they are filled with black water, you may end up doing even more damage to the device. Most electronics need to be cleaned by a specialist.

3. The dry-out process is important. Not only do you want to make sure all of your possessions are properly cleaned, but you also have to take the time to dry everything out. If you undertake content cleaning but forgo the proper drying out procedures, you may introduce mold spores and other contaminants back into your house.

When your home is flooded by storm waters, you may have a wide range of repairs to make to your house. If any of your belongings are affected, you may also have to do some content cleaning to get your Bel Air, CA, house back to normal