Prevent the Need for Commercial Water Removal in Bel Air by Winterizing Your Business
11/22/2017 (Permalink)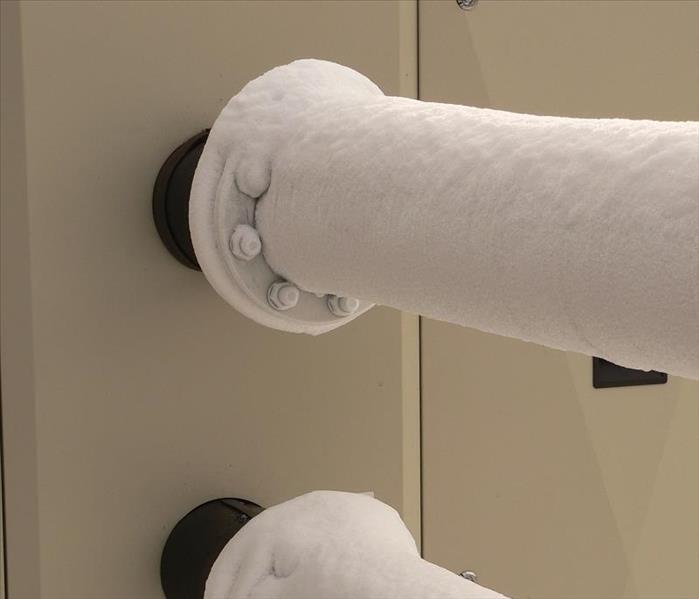 Leaving your commercial space without heat while closed can cause pipes to freeze and the potential for water damage.
SERVPRO Offers an Emergency Ready Plan App to Help You Prepare for Water Damage
Winter is a busy time for many Bel Air businesses, especially those in the retail, beauty and hospitality trades. In fact, the approach of the festive season leaves many business owners feeling worn out and eager for the end of the holidays so they can slow the pace of life down a little. Unfortunately for many entrepreneurs, winter is also a prime time for plumbing problems, burst pipes, leaks and other frustrating setbacks. One way to protect your business and prevent the need for commercial water removal is to winterize your business ahead of the holidays.
SERVPRO understands that Bel Air business are busy and do not want the cost and inconvenience of commercial water removal. That is why we recommend winterizing your business to reduce the risk of leaks, broken pipes, damaged boilers and other incidents that might leave your business water-logged.
Some businesses close for a few days in winter for a well-earned break. Although it is nice to have a break from rushing around so you can rest and spend time with your family, please be aware of the risks of leaving your premises completely unheated. No heating means your pipes might freeze or burst. Even in Los Angeles, pipes can get cold enough to suffer damage. Keep your premises heated to at least 4 degrees Celsius to ensure your pipes have background heat at all times.
Has your boiler been serviced? A faulty boiler is a prime candidate for leaks and subsequent water damage. SERVPRO recommends calling an engineer to service your boiler every year. Regular servicing allows you to spot problems before they escalate, and protect your business from leaks and floods.
Fix any plumbing problems before winter comes. It is easy to overlook a dripping faucet or running toilet, or perhaps a small pool of water around a pipe, but our advice is not to ignore any signs of damage. Some plumbing problems are easy to fix in-house while others require a professional plumber.
We recommend using our free Emergency Ready Program app to prepare your business for any eventuality. The app helps you draw up an emergency plan, and you can link your business directly to your nearest IICRC-certified SERVPRO team for ease of contact in an emergency.
For help with water removal in Spaulding Square, Central Hollywood, West Hollywood and surrounding areas, call SERVPRO of Bel Air / West Hollywood at (310) 572-6132 today.
To learn more about Bel Air, click here.