Removing Mold Damage In West Hollywood
2/19/2018 (Permalink)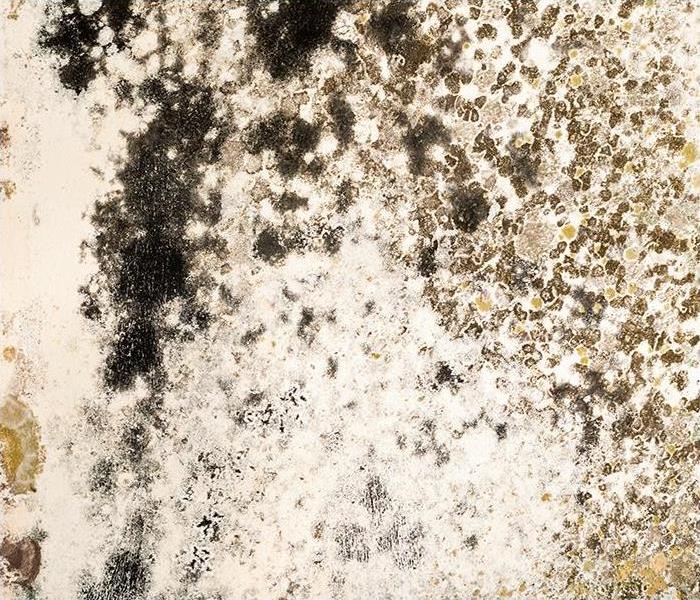 Stopping the growth and removing mold damage in West Hollywood homes takes more than a fresh coat of paint.
Mold Damage Removal
Mold is not a problem West Hollywood residents tend to think about; fires yes, but no one thinks about mold until they see or smell it. When they do, many residents think it means they do not clean house often enough and then try to spray bleach or paint over an obvious smear of mold in a bathroom or under a kitchen sink.

Stopping the growth and removing mold damage in West Hollywood homes takes more than a fresh coat of paint. SERVPRO also knows that poor housekeeping has nothing to do with mold growth. Spores are inert and harmless until, at the right Temperature range, they encounter enough Moisture to expand then find a large enough Food Source to expand the new colony.

Temperature
Most molds grow and thrive from 68 to 86 degrees. That makes stopping mold growth by manipulating the temperature extremely difficult since this is also the comfort range for workers. In the cases where we can, our teams use the home's heating and air system if it is functioning or a series of space heaters for small rooms like a bathroom.

Moisture
Mold spores have to have a source of water or very humid surroundings just to expand, let alone begin to grow and replicate. Removing the source of moisture stops mold growth and the spores soon return to their natural, inert state. SERVPRO teams can accomplish this by finding the source of the water, stopping the leak, and then drying up any drips or puddles. If the problem is the humidity, we can lower that to normal levels using dehumidifiers to draw moisture from the air and exhaust fans to force damp air out of the affected home.

Food Source
Once mold begins to grow, it extends hyphae. These structures resemble root structures and serve the same purpose; to find food. Unfortunately, nearly every type of building material in a home can serve as a food source. Mold quickly compromises more fragile materials like drywall, and it is both easier and cheaper to remove and replace them. For sturdier materials like wood framing, we can remove the mold with sandpaper or a power sander as long as the infestation is not too deep.

SERVPRO of Bel Air / West Hollywood has helped our neighbors restore their homes after a disaster for more than twenty years. If you need our help with a mold problem, call us today at (310) 572-6132 to schedule an inspection.
Visit http://www.weho.org/ for more about West Hollywood.