When Your Hollywood Retail Store Needs Water Damage Restoration
6/25/2018 (Permalink)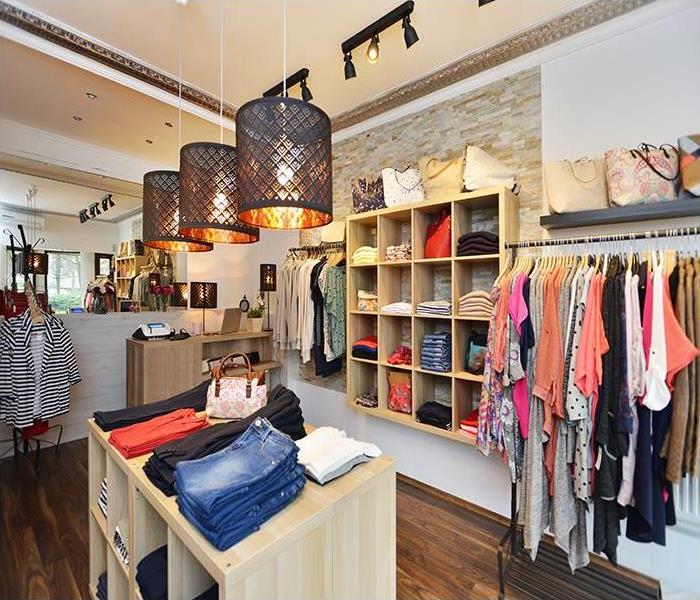 Our SERVPRO professionals can respond quickly to remove the water present in the affected area of your shop.
When Your Store Needs Water Damage Restoration
Hollywood is known for all of its illustrious shopping centers and high-end retail markets. With the world's premier lines of clothing and accessories, your store has an incredibly high total value of stock items at any given time. When a water loss incident (even on a smaller scale) threatens your business, it does not only pose a threat to your ability to stay open and available to your customers. This high-end stock you have in store becomes a concern as well, and it is now critical to get these items out of harm's way to save your investment.
Of course, you cannot prepare for water damage to affect your Hollywood store. These situations are notorious for happening with no warning and requiring immediate attention before turning into substantial problems for the entire building. Fortunately, you always have professional restoration services only a phone call away.
Our SERVPRO professionals can respond quickly to remove the water present in the affected area of your shop. While this might require the removal of many of the contents of where the problem existed, our specialized equipment can help you to overcome the problems you face quickly. Tools like our weighted extractors can force water out of the saturated carpets, for example.
Locating the source of the problem that allowed the water damage typically is not challenging. Our SERVPRO technicians can work to repair this damage if we have the expertise to do so. For more significant plumbing issues or structural concerns, you might need to seek out the services of a commercial construction contractor, as they would have more experience in more substantial repairs and getting that part of the job done more efficiently for you.
With the high value of stock and the traffic that you expect in your store every day, getting this water damage situation resolved is a high priority. You should trust our SERVPRO of Bel Air / West Hollywood restoration specialists to respond right away and work quickly to get your doors back open to your loyal customer base. Give us a call today at (310) 572-6132.
Click here for more about Hollywood.